TONINO GUERRA: DIALOGUES OF ARTS AND DIALOGUES OF CULTURES
Lomonosov Moscow State University
Faculty of Philology
Faculty of Arts
State Institute for Art Studies
Gerasimov Institute of Cinematography (VGIK)
CONFERENCE
Dedicated to the 100th Anniversary of Tonino Guerra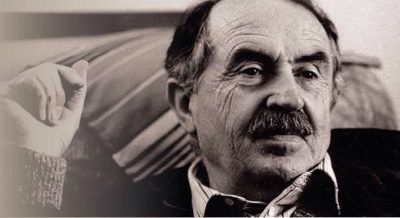 TONINO GUERRA:
DIALOGUES OF ARTS AND DIALOGUES OF CULTURES
16-17 March 2020
Faculty of Philology, Lomonosov Moscow State University, Moscow, Russia
Tonino Guerra—poet, artist, and screenwriter, whose collaboration with film directors M. Antonioni, F. Fellini, Th. Angelopoulos, F. Rosi, A. Tarkovsky, and others—achieved worldwide critical acclaim. Guerra wrote poetry and prose both in Italian and in Romagnol, he painted, was a talented ceramist, and designed fountains and museums. Guerra's multi-layered creative work, his interest in the dialogue of the arts requires a complex multidisciplinary approach.
Guerra had close ties to Russian culture, and this aspect of his life and work offers abundant material for discussions of intercultural dialogue and of the enrichment brought about through intercultural contacts.
Prospective participants are encouraged to submit paper proposals especially on the following topic
The distinctive features of the cinematic plots Guerra created in collaboration with renowned film directors
Guerra's poetry and prose: problems of poetics and translation
Guerra as artist: pictorial arts, crafts, design
Guerra the man and the myth: the scriptwriter's biography as fabula
Intercultural dialogue in Guerra's creative work: collaborations and influences
The conference's working languages are Russian, English, Italian. Proposals should be sent to Polina Rybina (rybina_polina@hotmail.com) by 16 October 2019. Please include your name and institutional affiliation, an abstract of no more than 250 words, and a short bio of no more than 100 words.